Re-Inventing
The Guitar Strap
Using Wood to Handcraft the World's Most Beautiful and Comfortable Guitar Straps
The Revo Rosewood
"This is a gorgeous Guitar strap. As soon as I opened the wooden box it arrived in I was in awe. The smooth supportive feeling is amazing. It's easily the best guitar strap ever."
– Aaron R
The Revo Cocobolo (~100 made per year)
Making Guitar Straps Worthy of Your Guitar
Quality guitars are built on work benches, not mass-produced in a harsh factory environment.
Whether you spent $500 or $5,000+ on your guitar, you likely bought it for two reasons:
1) the quality of materials that produced a superior sound, and
2) craftsmanship
So why settle for a cheap, mass-produced guitar strap?
As musicians, we go to the ends of the earth to buy custom quality gear, set up our rigs just the way WE like them, and spend $1,000s on our equipment….
Shouldn't we have the same devotion to our strap?
The Revo Mahogony
The Tigerwood Gordo
The Revo Cocobolo
The Tigerwood Solano
Great for that Heavy Bass
​
"Returning user of Revo Straps. (I have 1 Rosewood and 3 Black Solano Straps). The fact I'm a returning customer says volumes.First a general comment about Revo Straps, no doubt they are unique & exceptional looking… However, as a bass player I was concerned about comfort for 4-5hrs at a stretch.That concerned was short lived.I'm amazed on how comfortable they are even when compared to my 3.5" padded straps. I really can't tell the difference.Overall performance: unique strap, outstanding craftsmanship, great strap performance and great service!"
– Harmon S
The Revo Cocobolo (Less than 100 created per year)
"I have four REVO straps and they are by far the most comfortable straps on the market.
Of course their beauty is a major selling point, but the comfort of having a strap which disperses the weight of the instrument evenly makes it worth every penny.
Even a good, wide leather strap "canoes" a bit and still puts pressure on a single area. Wood doesn't do that…"
– "Magic" via Amazon Review
Beauty | Comfort | Handcrafted
Empower your unique sound with a unique look.
Like a thumb print, each Revo strap is distinct.
The intricate wood grain and variations ensure your strap is truly one-of-a-kind.
Get used to hearing "where did you get that strap!?" as you walk off stage
World-Class Comfort – No More Aches!
Revo straps distribute the weight of your guitar better than any other on the market.
Each piece is sanded down and the corners are rounded. A final layer of polish provides a smooth and sliver free surface.
No pinching and no sliding and no scratching. The strap stays in place, letting you pay attention to PLAYING, rather than the position of your guitar.
On top of that, your guitar will feel lighter helping you to extend your playing time!
Our straps are handcrafted from the finest materials and we stand behind them.
We offer a lifetime warranty on all our straps.
If you wear yours out after 7+ years, give us a call and we'll send you a replacement.
"I am a professional jazz guitarist and own many Revo straps of varying models.
The craftsmanship, visual appeal and comfort are of A-1 quality.
They are safe as well. I use them on expensive and vintage guitars with no apprehension whatsoever.
I am a user and fan of Revo for life."
– Jacques Lesure
Surprising Comfort
​
You might be thing "Wood can't be comfortable…"
We don't blame you. It's a common misconception. People think that a wood guitar strap must be stiff and cause slivers, etc.
Here's the secret…
The secret to Revo's comfort is weight distribution.
The small wooden pieces on our straps distribute the load of your guitar perfectly – from the center of the strap all the way to the edge.
Nylon and leather straps concentrate the load along the center of the strap. There's a reason you have to buy super padded leather straps to try and make them comfortable! This is why the most common thing we hear from first-time Revo owners is how much lighter their guitar feels.
"I use this strap for a few of my basses, but mostly for my Warwick Corvette standard which is made of bubinga. The thing is heavy as hell. I've used all sorts of straps. Wide ones, padded, leather and all sorts of others. This strap is magic though. Not only is it a piece of art, it takes the weight of my Warwick and makes it feel like nothing. Any other strap would make a 4 hour gig unbearable. The revo strap makes it a breeze.
– Benjamin B
Customer Photos
The Rosewood Solano
The Revo Mahogany
Insert Image
The Revo Cocobolo
The Tigerwood Solano
The Tigerwood Gordo with Revo Cocobolo and Rosewood Picks!
The Revo Cocobolo
Built To Last.
We Guarantee It.
Connecting the wood pieces of your strap is a heavy-duty 200-pound Teflon-treated braided cord provides superior strength and stretch-resistance.
Each wooden piece is polymer coated and made from durable hardwoods that are scratch and ding resistant.
We stand behind our straps and provide you with a lifetime warranty.
"My new Tigerwood Gordo is my 3rd Gordo strap and 6th Revo strap overall.
They are all my favorite straps that I own.
As a bass player, I think the Gordo straps suit me best, but I do love them all for their unmatched comfort, style, and durability."
– Dean K
Choose Your Style
Gordo
Revo
Solano
"I was extremely surprised at how comfortable it was.
These straps are pure class.
I even had a black one made for Joe Walsh, and he loved it…"
– Lou Esposito
Frequently Asked Questions
Why Choose a Revo Guitar Strap?
Revo Straps are revolutionizing the guitar strap industry. Everyone has owned or currently owns a leather guitar strap. We go to the ends of the earth to buy custom gear, set up our rigs just the way WE like them, and spends thousands on our equipment….why shouldn't we have the same devotion to our strap. The number one thing we hear from our clients is, "Man, I get comments EVERY time I drag out my guitar and throw the strap over my shoulder."
How sturdy are Revo straps?
Revo Straps are durable, lightweight, and built to last an entire lifetime. You can spend $50 or more on a guitar strap that will last you a few years, only to force you to shell out more cash to buy another one as it wears out. Revo Straps are built to last, using exotic hardwoods that are resistant to scratches, dings, and breakage. We use 200-lb test Teflon-treated braided cord in the construction of our straps. It is extremely strong and does not stretch. So your guitar strap will look brand new when you hand it down to your grandkid to throw on his newest axe.
Do Revo straps come with a warranty?
Absolutely. They say to put your money where your mouth is. And we believe in doing it. We are so confident in our strap's construction and durability that we warranty all of our straps against defects in material and workmanship for a period of 5 years.
Are the strap lengths adjustable?
All of our straps are adjustable in length from 43″ up to 55″ from button to button. Our strap tails feature three eyelets, and can also be located at several different lengths along the end of the strap to offer the most flexibility.
Can I use strap locks with my Revo strap?
Our strap ends are constructed in the same way as most conventional straps. They accept most brands of strap locks without any problems.
Is a wood strap uncomfortable?
Think about this, I've never seen a massager made out of leather. Stringing a 2×4 over your shoulder would definitely be uncomfortable. But with the smaller pieces of wood, it actually has a distinct advantage over leather AND nylon. When weight is distributed over a flat piece of nylon or leather, most of the load is concentrated along the center line. The edges of the material see a lighter load, and even sometimes have a tendency to curl a bit if you put extreme load on them (try it yourself). With the small, smooth pieces of wood then the load is evenly distributed. It is spread perfectly among the entire width of the strap, meaning less weight per square inch. What does that mean to you? It means that you'd be amazed at how many times a day our Inbox lights up with, "I can't believe how comfortable this really is!!"
How long until I receive my strap?
We now use a combination of Amazon's world-class fulfillment services plus our own warehouse for our online orders. This means the shipping process is as efficient and reliable as possible. You'll typically receive your strap within 3-5 days after placing your order.
What is your return policy?
We are so confident that you will love your new Revo Strap, that we are willing to guarantee that. If you receive your strap and are not 100% satisfied, please ship it back to us within the first 30 days in new condition and we'll refund your full price of purchase (less shipping).
Who wears Revo straps?
Amazing musicians such as Zac Brown, Ziggy Marley, and Carlos Santana have been wearing our straps on stage and in music videos for years.
Do the straps require special care?
Your new Revo Strap requires no special care at all. The polymer coating process seals in the natural wood, so the finish is durable and long-lasting. You are more than welcome to occasionally wipe it down with a cloth.
[tcb-script src="https://f.convertkit.com/ckjs/ck.5.js"][/tcb-script]
SAVE 20%Off Your First Order!
Limited edition straps
Pre-orders
Special discounts
**EXLCUDES the Cocobolo Strap**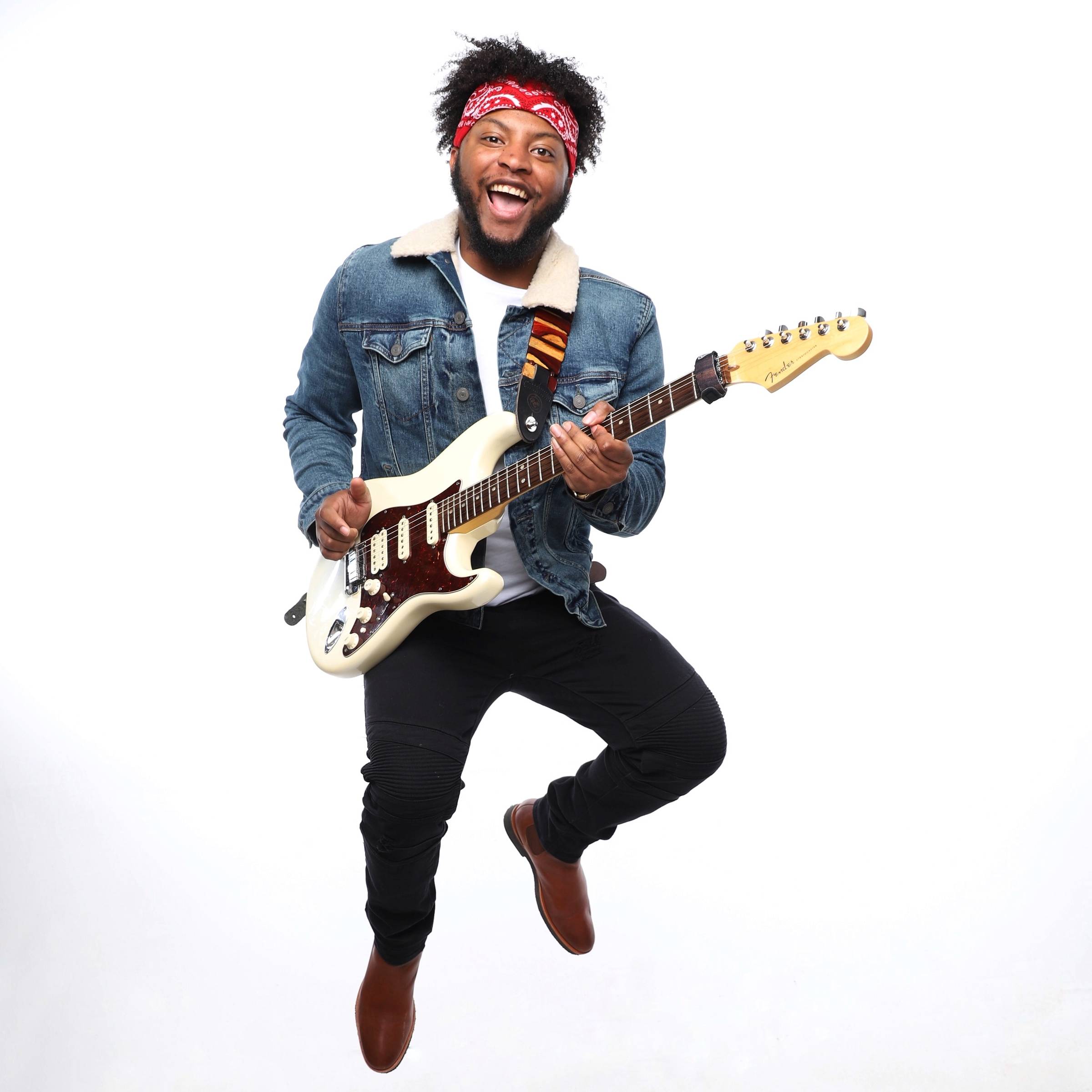 20% OFF?SEND ME THE CODE!We won't send you spam. Unsubscribe at any time.Powered By ConvertKit